Sr. Alpine Does
---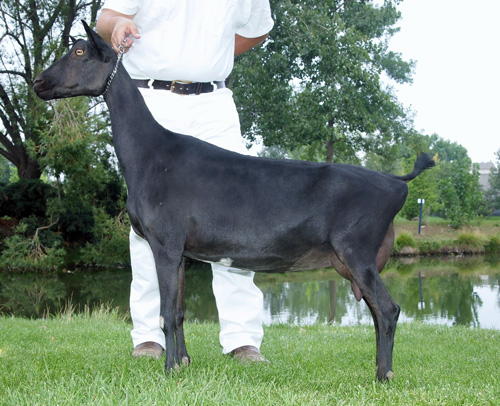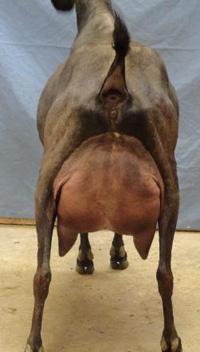 | | | |
| --- | --- | --- |
| Sand-Dance SND Berlin 2*M | French Alpine | 01/26/09 |
---
Sire: *B Sand-Dance WRS Night Deposit
S. Sire: ++*B GCH Willow-Run Rico Splash
S. Dam: GCH Sand-Dance Night Fever 8*M
Dam: GCH Sand-Dance HLL Beyonce 1*M
D. Sire: ++*B GCH Hoach´s SSS Lyric Longevity
D. Dam: CH Sand-Dance SDT Bon Bon
---
3-02 90 EEEE
5-07 87 VVVV
DHIA
2-0 237 2050 66 56
DNA on File
Alpha S1 Casein
E/E
Berlin is a striking jet black doe with a long elegant neck and level top line. This French Alpine has a beautiful mammary system that is both stylish and functional, with easy to milk teats, soft texture, and snug attachments. We can´t wait to get Berlin out in the show ring this coming spring.
Berlin will be bred AI to the 2014 National Premier Sire: *B Wind Rush IRS Charmer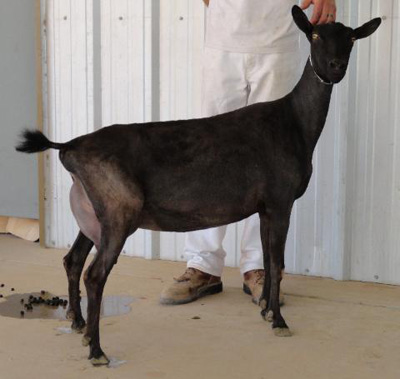 Berlin - 2yrs old
★ To Top ★
---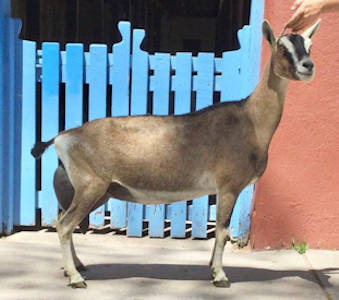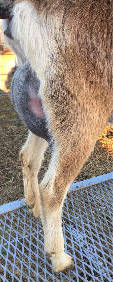 | | | |
| --- | --- | --- |
| Loughlin's Armand Fame AI 1*M | French Alpine | 04-06-14 |
---
Sire: ++*B Willow Run LA Armand
S. Sire: ++*B Hoach's Lyric Landmark
S. Dam: SGCH Maple-Glen Classic's Angela 1*M EX 92
Dam: Loughlin's Fiona
D. Sire:*B Willow Run Rev. At Last VG89
D. Dam: Loughlin's Remus Floria
---
2-04 85 +VAV

Show Placings

1X BOB

F/F

We really have enjoyed having Fame in the milking herd this year. With her calm and patient personality you would never know she wasn't a seasoned professional.

Fame - 2014 ADGA National Show


Dam: Loughlin's Fiona


Pat. Sister: SGCH Willow Run Armand Rishona 2*M EX 92
2000, 2002, 2003 and 2004 Nat'l Grand Champion
★ To Top ★
---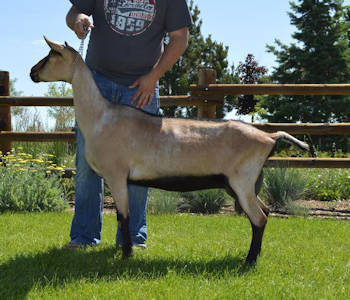 | | | |
| --- | --- | --- |
| Rancho-Snowfall Heartbreaker | American Alpine | 03-22-14 |
---
Sire: +*B SG Redwood Hills Tribute Sailor
S. Sire: *B Tempo Aquila Fortune Tribute
Son of the 2006 National Champion
S. Dam:SGCH Redwood Hills F Seabastinne 11*M EX93
2 X's Top Ten Milk Production
Dam: Hoach's SMXR History
D. Sire: ++*B Shining Moon X-Rated
D. Dam: GCH Hoach's RHRS Heredity 2*M
---
2-04 87 VVVV

Show Placings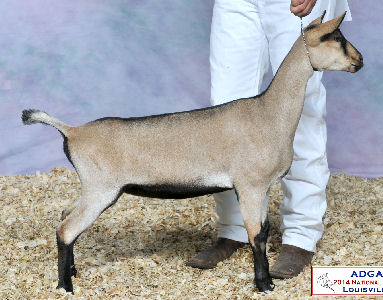 Heartbreaker - 2014 - ADGA National Show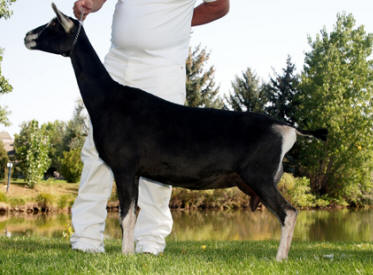 Dam: Hoach's SMXR History
★ To Top ★
---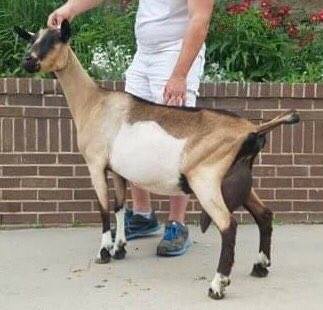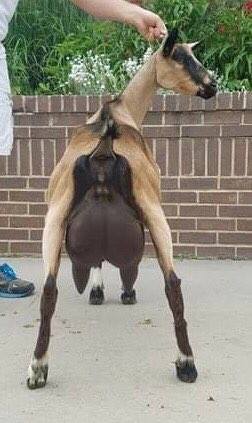 | | | |
| --- | --- | --- |
| SG Rancho-Snowfall Flambeaux | American Alpine | 04-16-15 |
---
---
1-03 86 VVVV

Show Placings

E/F
---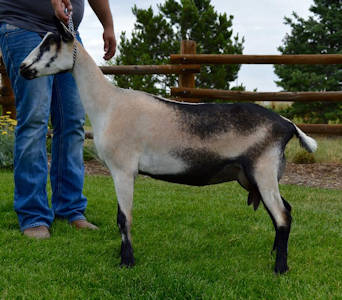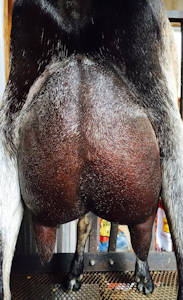 | | | |
| --- | --- | --- |
| Rancho-Snowfall Tiffany | French Alpine | 06-10-15 |
---
Sire: *B Rancho-Snowfall BourneIdentity 88 VEV
S. Sire: ++*B Hoach's Lyric Landmark
S. Dam: Sand Dance SND Berlin 2*M 87 VVV
Dam: SGCH Winsong Tandra's Tara 2*M 90 VEEE
D. Sire: +*B SGCH Aslan's-Own Diamond's Alex 90 VEE
D. Dam: Star-E Top Brass Tandra 1*M
1-02 86 +V+V

Show Placings

E/F
★ To Top ★
---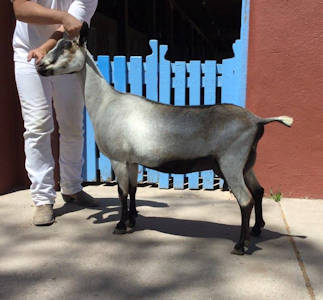 | | | |
| --- | --- | --- |
| Rancho-Snowfall ST Palisade | American Alpine | 03/21/15 |
---
Sire: ++*B SGCH Shahena'ko Sumo Tierro
S. Sire: ++*B SG Shahena'ko W Sumo
S. Dam: GCH Shahena'ko STtierra 3*M EX 91
Dam: Mamm-Key Mr Bo Poet's Pixie
D. Sire: *B Redwood-Hills Mr. Bo Jangles
D. Dam: SGCH Mamm-Key Cameo's Poet 5*M EX 91
---
YSA: VVV - V

Show Placings
★ To Top ★
---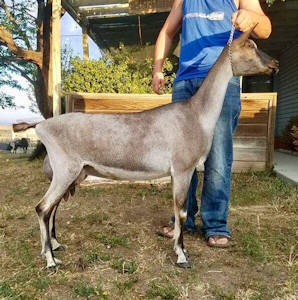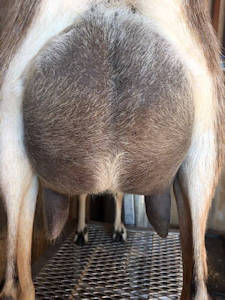 | | | |
| --- | --- | --- |
| Rancho-Snowfall Jim Bordeaux | French Alpine | 03/22/16 |
---
Sire: ++B SG Goodwoods James VG 86
S. Sire: ++*B New Era's Cappacino
S. Dam: CH Goodwoods Ranchman's Jamieson EX 90
Dam: Sand Dance SND Berlin 2*M VG 87
D. Sire: *B Sand Dance WRS Night Deposit
D. Dam: GCH Sand Dance HLL Beyonce' 1*M
---
YSA: +++ - +

Show Placings

E/F
★ To Top ★
---
Dr. James H.E. Haught, DVM
★
7184 Sun Country Drive
★
Elizabeth, CO 80107
★
970-420-4133
★
haughtdvm@gmail.com
updated 07/21/2017